13 Iced Coffee Recipes That Will Keep You Cool this Summer
Looking for ways to keep cool this summer? Love iced coffee drinks? Then keep reading!
Armed with a belated birthday gift from my sister, I've been making
a lot of trips to Starbucks
lately. I'm not a regular Starbucks customer, so the trips have been somewhat extravagant.
But I've been solo-parenting a toddler for the better part of a month while Stephen's been on the road for work. So the Starbucks runs have helped me maintain my sanity when he's been gone.
Once the gift card balance runs low, though, I know I'll have to ease up on the trips to the
coffee shop
. Thank goodness I have this
round-up of iced coffee recipes
to try at home.
Now I don't have to cut the diaper budget to pay for my Frappuccinos. ;-)
13 Iced Coffee Recipes
1.
Affogato with Coffee Liqueur
| Sidewalk Shoes
2.
Caramel Frappuccino (Starbucks Copycat)
| Baking Beauty (featured in collage)
3.
Cold Brew Mocha Kit Kat Slam
| The Flavor Bender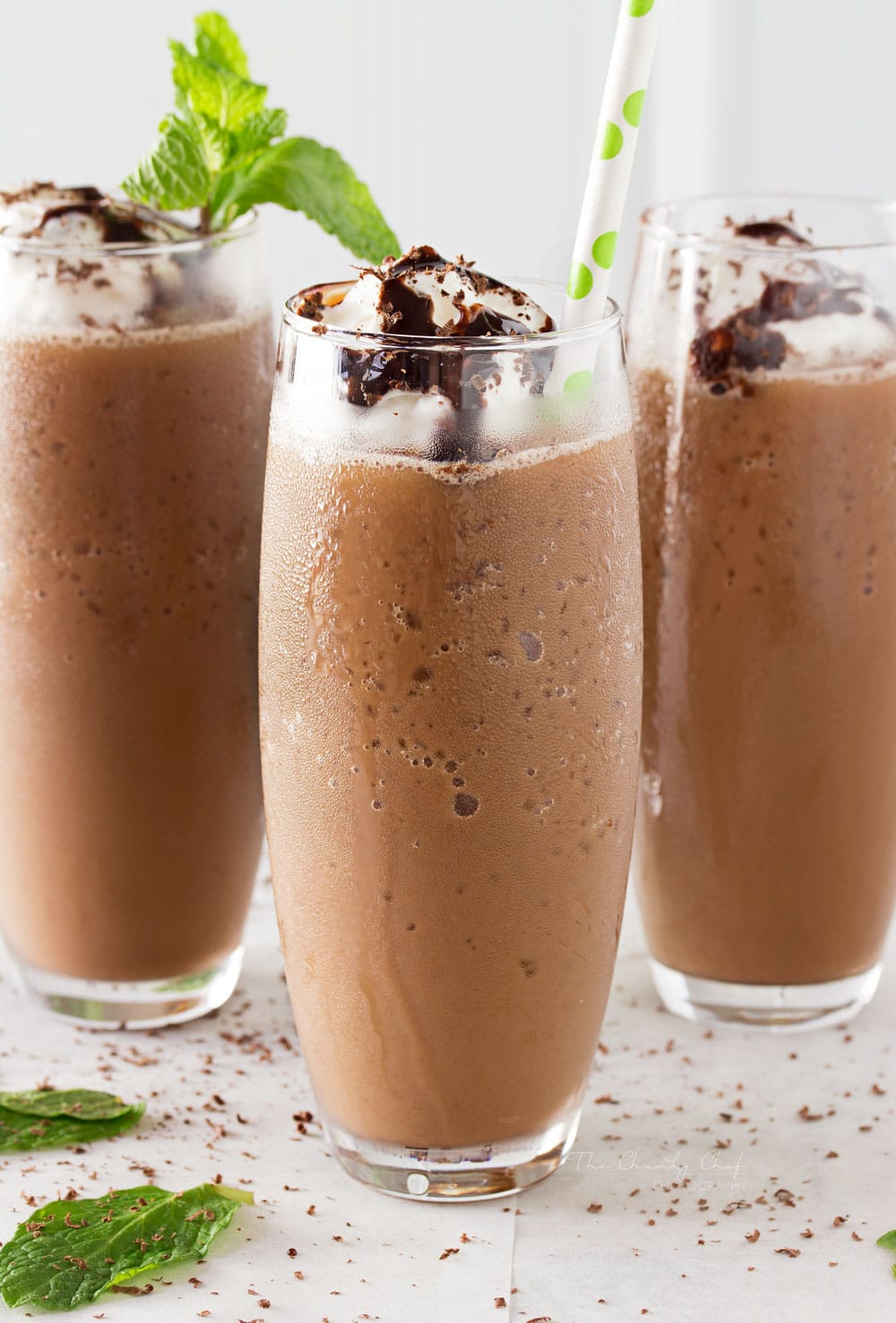 4.
Copycat Mocha Frappe
| The Chunky Chef (featured in collage)
5.
Cotton Candy Coffee
| The Worktop
6.
Fizzy Cold Brewed Coffee
| Live Eat Learn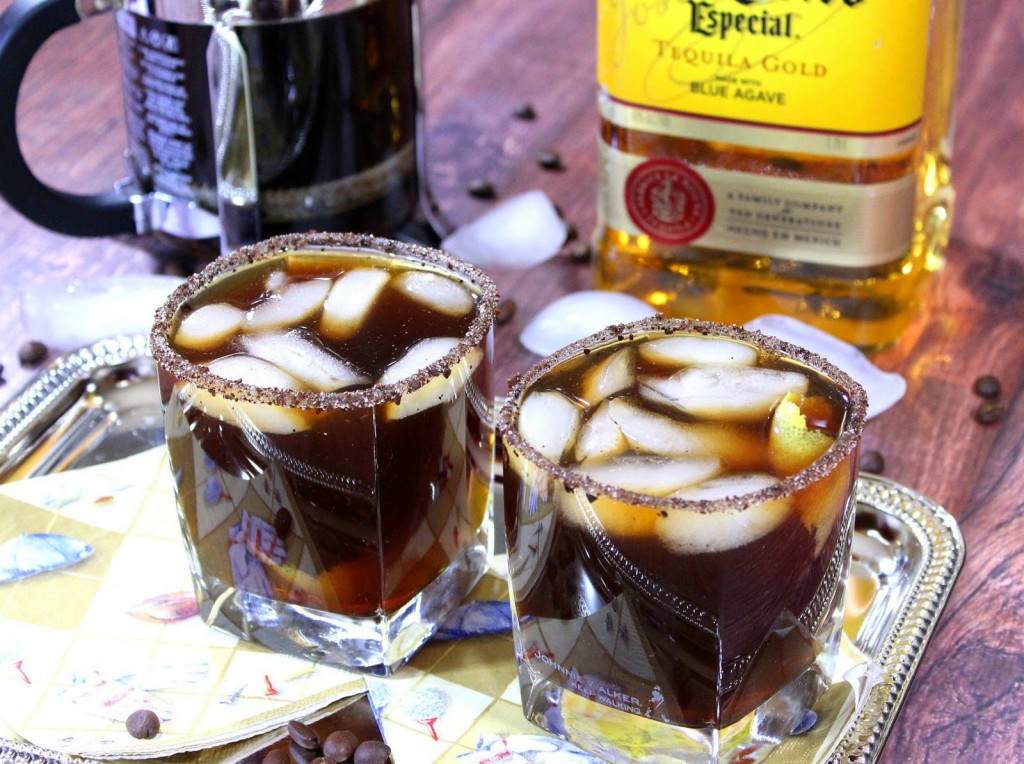 7.
Iced Coffee Margarita
| Kudos Kitchen by Renee (featured in collage)
8.
Irish Cream & Mint Iced Mocha
| Frugal Foodie Mama
9.
Mint Chocolate Affogato Floats
| Frugal Foodie Mama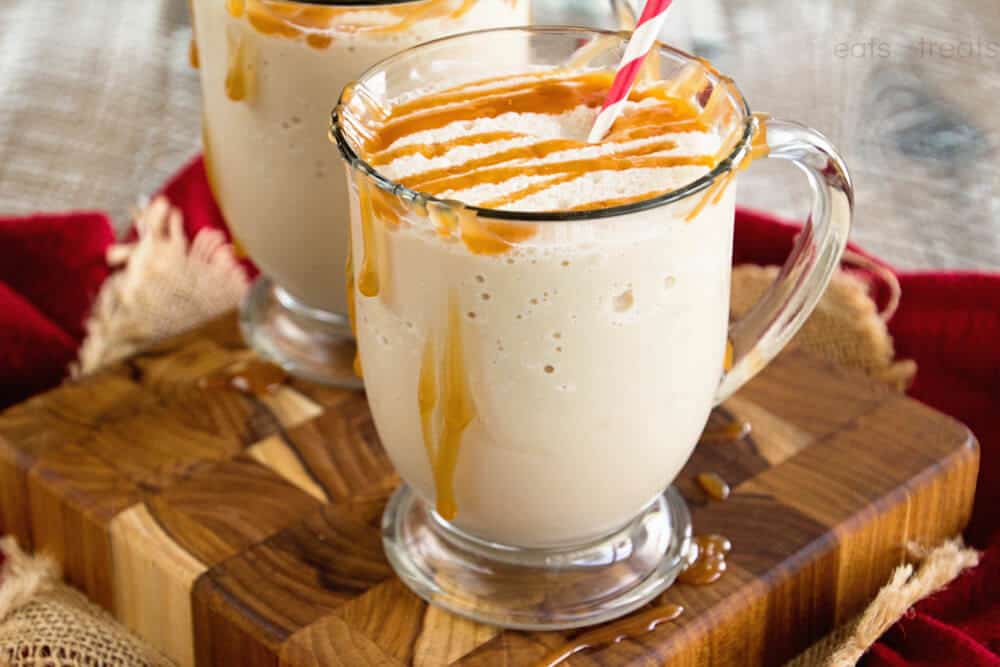 10.
RumChata Iced Coffee Slush
| Julie's Eats & Treats
11.
Salted Caramel Mocha Protein Shake
| The Seasoned Mom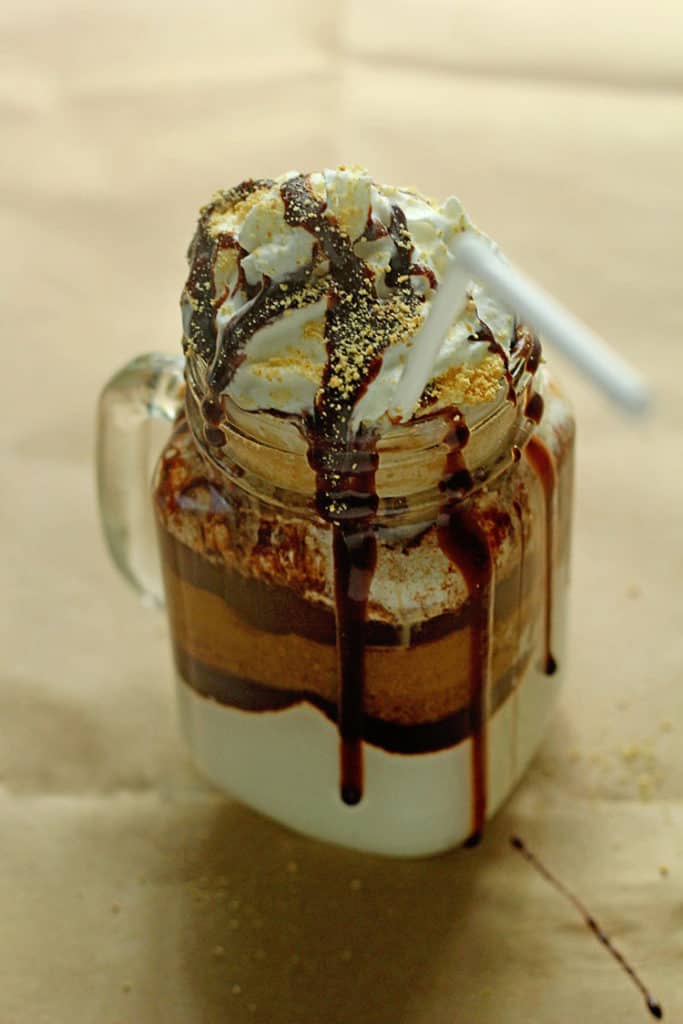 12.
S'mores Iced Coffee
| Grandbaby Cakes
13.
Vanilla Latte Protein Smoothie
| Celebrating Sweets (featured in collage)
Do you have an iced coffee drink that you like to make at home? Let me know in the comments below!
-----
One year ago
:
30 Frozen Treats to Beat the Heat
Two years ago
:
Roasted Broccoli and White Cheddar Quiche
Three years ago
:
Maple Carrot Muffins
Four years ago
:
Quality Meats - New York, NY
Five years ago
:
Feed Me Friday
Six years ago
:
Just a Tad, Thanks to Honest Beverages
Seven years ago
:
Pan-Fried Chorizo with Caramelized Onions over Mashed Potatoes
Like this post? Connect with me to find out when I post again. Find me on Facebook, Twitter, Instagram, and Pinterest or sign up to receive updates via email!