Deviled Egg Recipes with a Twist
Are you looking for ways to jazz up your deviled eggs this Easter? Perhaps you're looking for ways to use up the eggs once the hunt is over. Either way, be sure to check out this round-up of deviled egg recipes on Taste As You Go for inspiration!
Life as a new mother has consumed me, and, despite being well aware that Easter Sunday is this weekend, I'm still surprised the holiday is right around the corner. Stephen and I will be loading up the car and treating Caroline to her very first road trip to Connecticut so we can spend Easter with my family. While the idea of being in the car for that long with a newborn intimidates me --
please, sleep peacefully for the trip, baby girl
-- I'm really looking forward to introducing Caroline to my grandmother. It's going to be a special weekend surrounded by loved ones and great food.
Since deviled eggs are traditionally served as part of Easter dinner, it seems only fitting that I make them the star of this month's recipe round-up on Taste As You Go. I've enlisted the help of my fellow food bloggers to put together this photo-heavy round-up of
Deviled Eggs Recipes with a Twist
. If you're curious to see what made the cut, then keep reading!
Deviled Egg Recipes with a Twist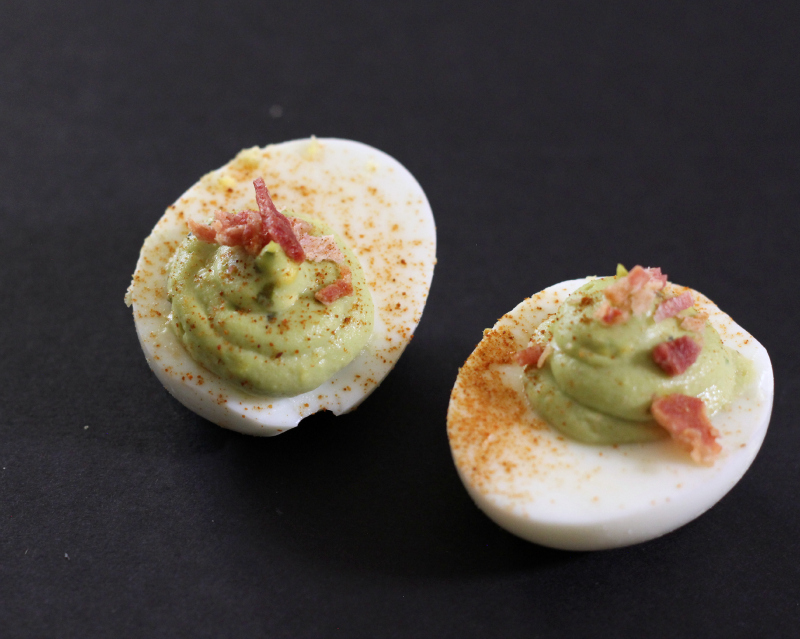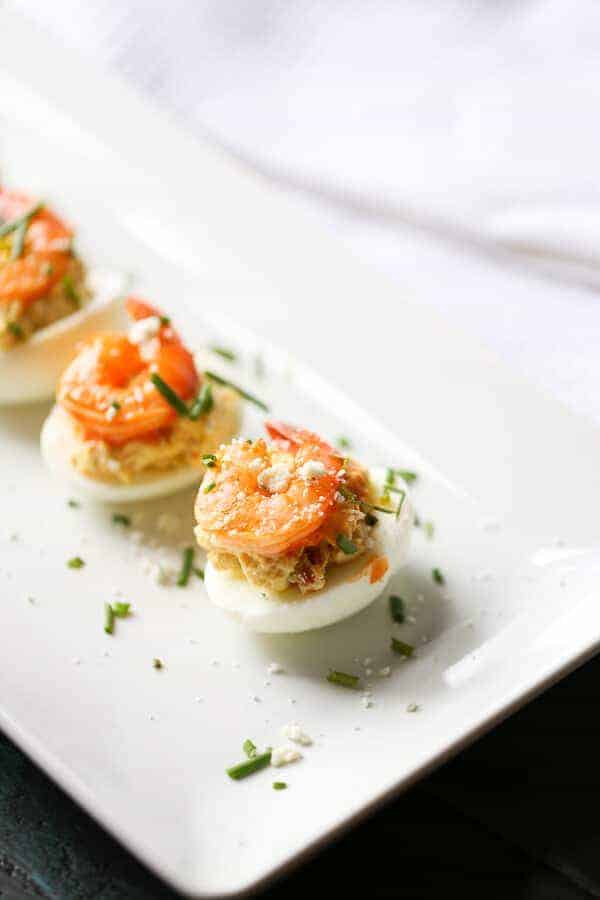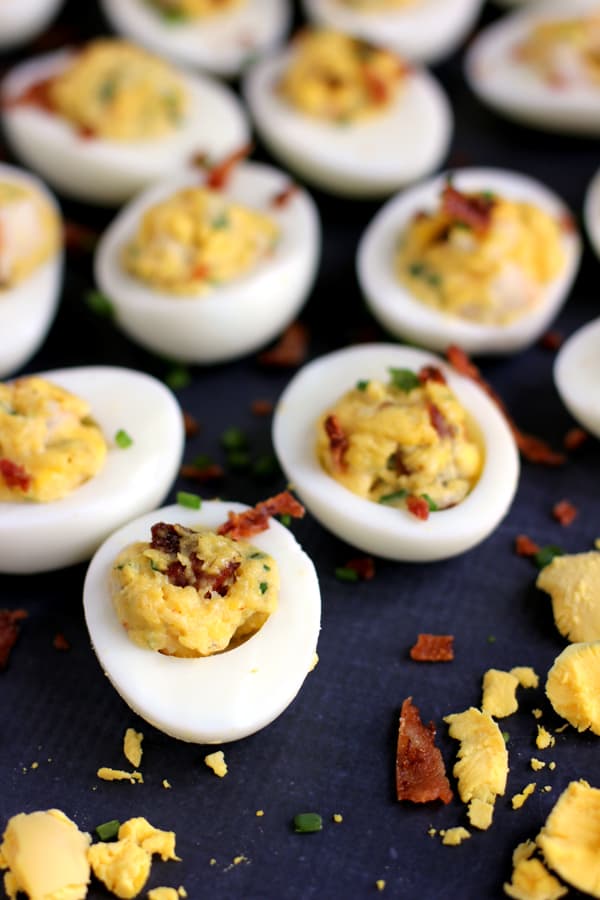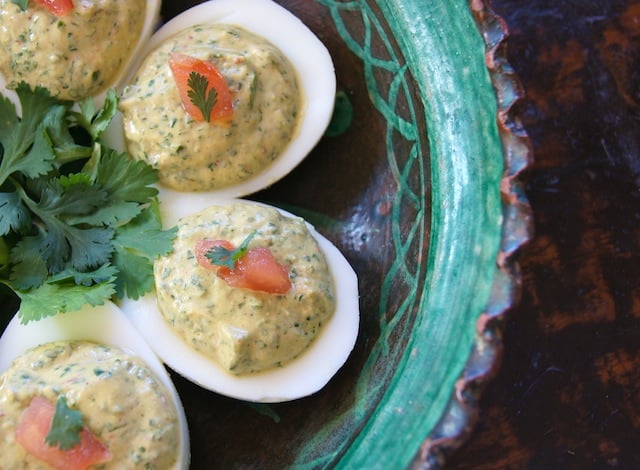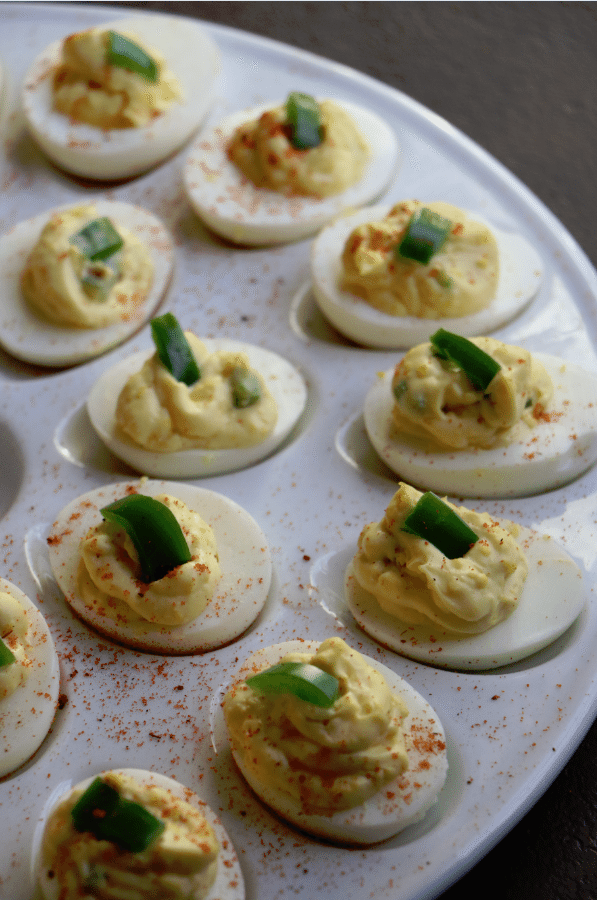 Want more Recipe Round-Ups? Try these:
-----
Like this post? Connect with me to find out when I post again. Find me on Facebook, Twitter, Instagram, and Pinterest, or sign up to receive updates via email!